Residential
Grow Consultations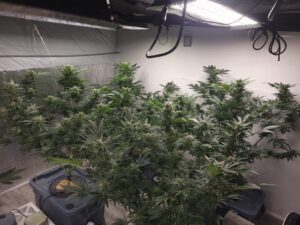 Residential Consultation
 For beginner, intermediate through expert growers
$120 -1hr with a Master Grower
Beginner grower consult- We will help you advance past those first 20-30 grow cycles & all those rookie mistakes & misunderstandings that come along with them. Our goal is to bring you to the level of "Advanced Grower" within 1 or 2 grow cycles. We provide you with all the knowledge you need for SUCCESS!
Advanced/Expert grower consult- With a profound knowledge base and depth of passion rarely seen in any industry... we will teach all the nuances, tips & tricks we have learned over the years & grow cycles, to produce "above top shelf" results. Hone in your regiments & skill sets to understand your gardens more, save them from disease, pests, and problems, as well as understand the sciences & processes to elevate your skills to the highest level possible. 
Quality is the ONLY standard
Here's what you get:
2 FREE CLONES

, straight from HgvtPro's own nursery stock. Tried & true producers with lab tests attached.
1hr with a master cultivator -to answer any & all questions, discuss best grow techniques, evaluate potential grow space & how to set it up, review the sciences & practicalities of cultivation.... all in a way that's easy to understand & affordable

Grow-Pac: 

13 files - All you need to know....for a successful grow
11" x 17" Problem solving flowchart 

Garden Evaluation, Diagnosis & Treatments 

(for established gardens)
On-site water & soil testing
Indoor-Out / Soil-Hydro 

Grow Space set up

Organic Growing Practices
We Can Help...   With It All !!
**All Phenotypes(clones) are selected based on "ease of care", growth structure & potency. We want your experience to be therapeutic, enjoyable & fulfilling**
Please contact for scheduling & clone availability
See whats available for clones here
-------------------------------------------------------------------------------------------------------
Please refer to the appropriate Agent below.
-If you have not yet been in contact, feel free to reach out to an agent. We are always here to help!